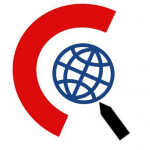 Global China Research Foundation
The Global China Research Foundation is a non-for-profit organization dedicated to the advancement of China Studies. We promote China-related independent research, coordinate conferences and other academic programs to generate meaningful dialogue among the next-generation of leading minds in academia, international cooperation, the private and public sectors.
"Co-creating the future on Germany and China in an intelligent way". HeroBakery is a leading and curated member community – bringing together key stakeholders in the future industries – enabling intelligent knowledge exchange to creating new opportunities and innovation in Germany – China and cross border.
Rhine Academic Forum e.V. is a non-profit organization registered in Bonn. The Forum was founded by Chinese scholars at the University Bonn in May 2006. Under the motto "from knowledge to wisdom", the Forum aims at promoting academic exchange and sharing work experiences. The Forum has invited specialists in various fields for talks and discussion on different topics from basic science to social issues.
sinonerds ist eine gemeinnützige Organisation, die junge Menschen mit Interesse am Austausch mit China, Hongkong und Taiwan zusammenbringt. Auf sinonerds.com teilen ehrenamtliche Autorinnen und Autoren ihre persönlichen Erfahrungen und Sichtweisen zu China & Co. – und räumen dabei mit verstaubten Klischees und Vorurteilen auf.